*FYI - this post may contain affiliate links, which means we earn a commission at no extra cost to you if you purchase from them. Also, as an Amazon Associate I earn from qualifying purchases. Check out our Privacy Policy and Disclosure for more info.
From seaside towns to epic castles, there are many fascinating places to visit in Germany's northernmost state of Schleswig-Holstein.
Schleswig-Holstein is probably most well-known for its proximity to Denmark, flat terrain and coastline, but there's plenty more to discover in this region.
In this list of beautiful places to visit in Schleswig-Holstein, we'll be sharing some of our favourite destinations in this all-too-underrated state, including some more unusual attractions you may have never heard of.
We hope you enjoy our recommendations, and be sure to let us know in the comments if there are any Schleswig-Holstein must-sees you would add to our list!
1. Holm
One of our personal favourite places to see in Schleswig-Holstein is the picturesque fishing village of Holm.
Technically part of the city of Schleswig, this idyllic village has a lengthy history dating back over a millennium, when it first gained importance as a hub for fishing.
Today, Holm is a compact little time capsule consisting mostly of holiday homes and adorable houses organized around the central village cemetery and chapel.
While there isn't much to do in Holm by way of major attractions (besides Holm museum), this Schleswig-Holstein gem is best enjoyed by taking a little stroll, grabbing a treat in one of the village's cafes, and soaking in all the beautiful scenery.
PRO TIP: After getting your fill of Holm sweet Holm, head over to Burgermeisterin at Schleswig Harbour for some truly delectable Fischbrötchen, AKA fish sandwiches, a local specialty.
2. Laboe Naval Memorial
The Laboe Naval Memorial near Kiel is one of the more unique Schleswig-Holstein attractions, rising up from the beach like the front of a giant Viking ship.
Built between 1927 and 1936, the monument was originally a memorial for sailors of the Imperial German Navy who perished in WWI, but it has since been rededicated to all sailors (of all nationalities) lost at sea.
The tower stands 72-metres-high and features an observation deck on top where panoramic views from 85 metres (279 feet) above sea level can be enjoyed, accessible by both an elevator and a 341 step climb.
Behind the memorial, visitors will also find is a museum display showcasing military ship models and information about Germany's naval history.
Most conveniently, on the beach in front of the memorial is another one of the top things to see in Schleswig-Holstein: a museum inside a German U-Boat, which we'll talk about next.
3. U-Boat 995
For history buffs, one of the best things to see in Schleswig-Holstein is the Laboe Naval Memorial, an old Nazi submarine turned museum ship.
How did this unique museum come to be? Long story short: U-Boat 995 served between 1944 and 1945 during WWII, before being surrendered to the British in Trondheim, Norway in 1945.
Decades later, the German Navy League (DMB) saved the submarine and had it transferred to Laboe Beach to serve as a historical-technical museum ship.
Since 1971, the submarine has been open to the public to go inside and see what life would have been like for sailors serving in the cramped confines. It's a truly unique experience, and well worth a stop if you find yourself in Schleswig-Holstein.
PRACTICAL INFORMATION FOR VISITING: It costs €7 to visit just the Laboe Memorial or €6 just to visit the museum, or a combi-ticket can be purchased for both attractions for €11. The two sites are open daily from 9am-6pm between April 1st and the 31st of October, and from 10am-4pm between November 1st and the 31st of March. On Christmas Eve and New Year's Eve, they are still open, but only from 10am-2pm. Make sure you check the official website before going, just in case things change!
4. Gottorf Castle
Gottorf Castle and Estate in the city of Schleswig is one of the most popular Schleswig-Holstein tourist attractions and also one of the most important secular buildings in the state.
This medieval castle-turned-Renaissance-fortress-turned-Baroque-castle is situated on a small island which is today known as the Schleswig Museum Island. The castle was first established around 1160 but fell into disuse and disrepair around 1713.
A restoration project was completed in 1996, with the main castle building now housing both a Museum of Archaeology and a Museum of Art and Cultural History.
The stunning Baroque gardens which surround the estate have also been reconstructed, as has an incredible walk-in globe of the earth (see the next section).
PRACTICAL INFORMATION FOR VISITING: The Museum Island is open Tuesday Friday from 10am until 5pm and on weekends from 10am until 6pm. An entrance ticket costs €10 for adults and includes entry to all museum sections, but not to the Globe House (see below) which has different opening times and prices. Check the website for more info.
5. Gottorfer Globus
In the extensive gardens surrounding Gottorf Castle, there is another fascinating Schleswig-Holstein gem to discover, the reconstructed Globe House and Gottorfer Globus.
The Gottorfer Globus is a large globe of the earth that was originally constructed in the 17th century at Gottorf Castle. While this original globe was later transported to Saint Petersburg, Russia (where it remains today), a modern replica was recreated in 2005, and can now be visited at the Gottorf Castle estate.
Originally constructed between 1650 and 1664, the globe measured 3.1 meters in diameter and was designed so that visitors could actually walk inside as well as admire it from the outside! On the exterior is a normal map of the world while on the inside is a map of star constellations. Once someone was seated inside, the globe was turned to demonstrate the movement of the stars.
Today visitors can experience this for themselves inside the recreated Globe House, which is also surrounded by a magnificent terraced garden.
PRACTICAL INFORMATION FOR VISITING: The Globe House has the same opening times as the castle during the summer, but is closed between November and March. It costs €7 for adults and you can find more information here.
6. Kiel
As the state capital and largest city in the state, there are numerous reasons why Kiel is one of the most exciting Schleswig-Holstein places to visit.
Located on the southwestern shore of the Baltic Sea, Kiel is a major German maritime centre, with many sailing events throughout the year, although the most famous is Kiel Week, the largest sailing event in Europe.
This regatta is held over a week every June and sees millions of watersports fans from around the world coming to enjoy the races along with live music, cultural events, food markets and a tall ship convention.
Even if you don't visit during Kiel Week, the city's maritime museum offers interesting exhibits on the city's nautical history. Other attractions include some beautiful botanical gardens, a lovely seafront promenade lined with restaurants and the beautiful St Nikolai Church, which is the oldest building in the city.
7. Lübeck
While it's often overlooked in favour of more famous German cities, Lübeck is one of the most gorgeous and fascinating places to visit in Schleswig-Holstein.
Lübeck was once the capital of the prosperous Hanseatic League and today the historic town centre is an extensive UNESCO World Heritage Site displaying buildings that show the League's former power. Two of the city's four original main gates are still standing and well worth a visit.
The skyline of Lübeck features seven towers from five main churches, for which it is sometimes called "the city of seven towers". Lübeck Marienkirche (St Mary's Church), in particular, has the tallest brick vault in the world and is often called the "Mother Church of brick Gothic".
Make sure you try some Lübeck Marzipan while in the city as it was historically considered the best… and for especially keen enthusiasts, the Niederegger Marzipan Museum is a great spot to learn more about this special sweet treat.
8. Sylt
If you want to find out how the German rich and famous spend their time, head to the island of Sylt, one of the best places to visit in Schleswig-Holstein to unwind in stunning surroundings!
This beautiful island is packed with Michelin-starred restaurants, wellness retreats and luxurious accommodations, making it popular with honeymooners and celebrities alike. However, if you find walking on spectacular beaches boring, then there are also many opportunities for surfing, windsurfing and seal or whale-watching.
Sylt is also home to a number of nude sunbathing beaches. The first-ever official one in Germany actually opened here in 1920, so don't be surprised if you see people working on their tans completely au naturel.
9. Flensburg
Lying just 7 kilometres (4 miles) away from the border between Germany and Denmark, the city of Flensburg has actually been Danish for a lot of its life!
This is a unique spot to visit in Germany to experience the blend of German and Danish culture, as well as a city that has long been shaped by trade.
The historic harbour's boardwalk is one of the prettiest parts of Flensburg, with taverns, cafés and museums on one side, along with historic sailboats in the water on the other.
As well as being a pleasant place to spend some time, Flensburg has a number of odd claims to fame. This is where Germany's National Driver and Vehicle Register is located, meaning all details of traffic offences are stored here. Flensburg is also home to the Beate Uhse Group BV, the most successful adult entertainment company in Germany and the country's largest retailer of pornography!
Of course, there are also plenty of stunning churches and other impressive old buildings to enjoy if you prefer your sightseeing to be a little less raunchy…
10. Fehmarn
One of the most beautiful places in Schleswig-Holstein is the island of Fehmarn, which is both a prime spot for wildlife watching as well as for experiencing exciting wind-and-water sports.
Fehmarn is one of the sunniest locations in Germany with a mild climate and vast, gently sloping beaches. While the other popular Schleswig-Holstein island of Sylt is located on the west coast of Germany's tip, Fehmarn is on the east side, in the Baltic Sea halfway between Germany and Denmark. Visitors can drive across a bridge to reach it from Germany and/or catch a ferry to Denmark.
With opportunities for horse-riding, golf, sailing, wind-surfing, kite-surfing or diving, you won't get bored on this delightful island.
BONUS TIP: Fans of the legendary Jimi Hendrix might want to visit his memorial stone at Flügge Beach, where he played his final concert at the Open Air Love & Peace Festival in 1970.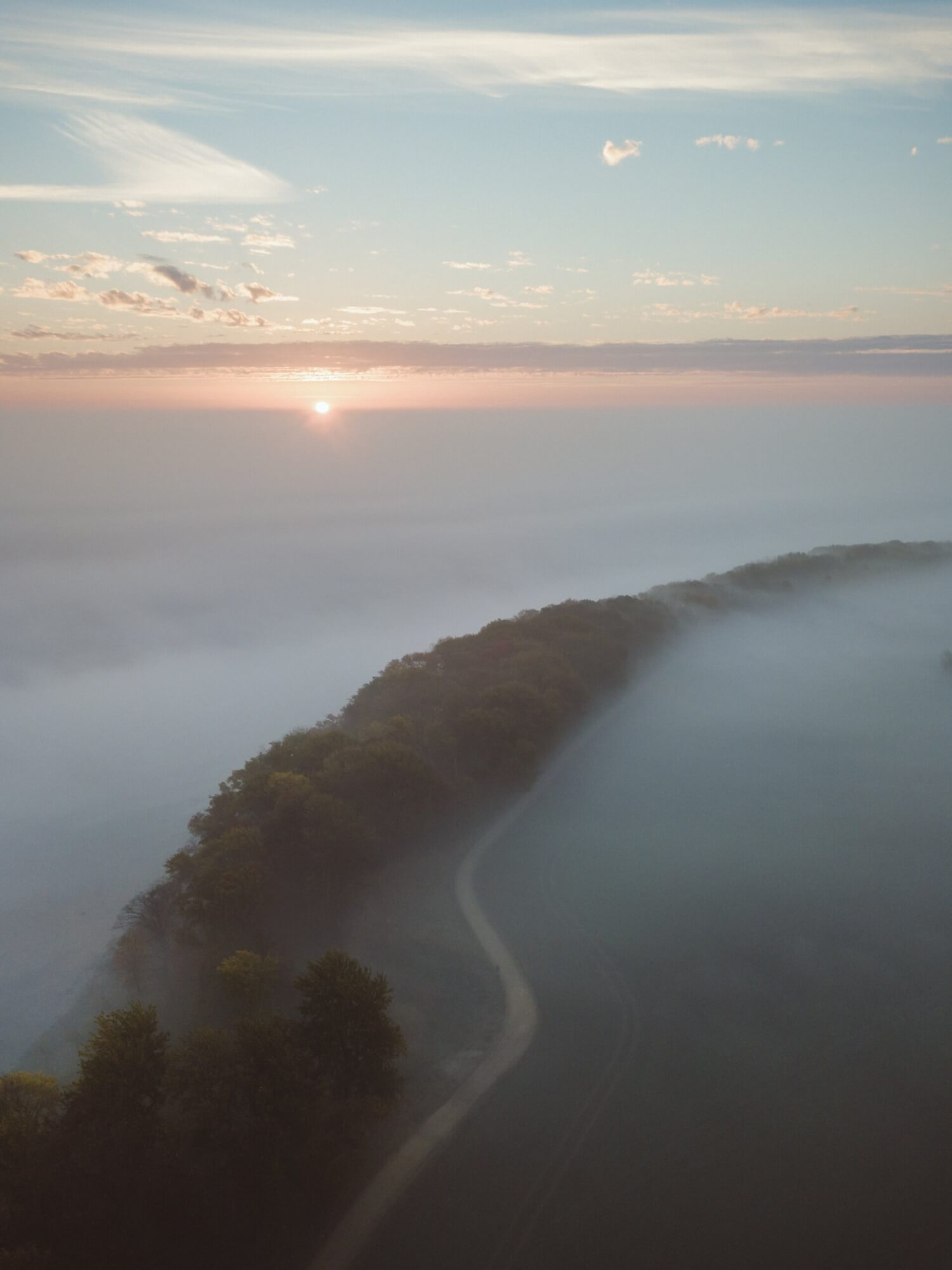 11. Büsum
The town of Büsum located on the west coast of Schleswig-Holstein is very unique because it was once actually an island!
During Germany's medieval period Büsum was an island, until 1585 when a dam was built to connect the island to the mainland. The area around the town was then secured by building dikes, although the town experienced a number of devastating floods before the dikes were improved upon to protect the town.
Today Büsum is a quaint town with a rich fishing and maritime heritage, with a popular fishing-boat race event held on the first weekend in August every year. There are two excellent museums dedicated to the town's history, as well as an impressive aquarium.
Did we miss any of your favorite places to visit in Schleswig-Holstein?
Let us know in the comments so we can add more to our list!